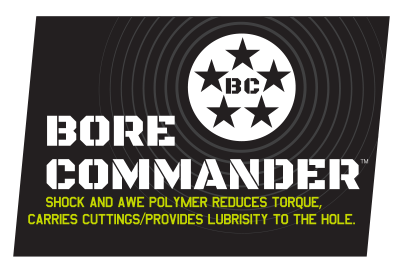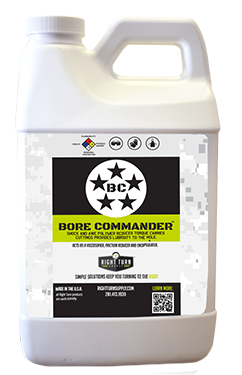 Time to Get Snotty...
NFS Compliant
More Active than Competitive Products
Significant Improvement in Carrying Capacity
Recommended in 12″ and smaller holes
Very safe and used in water well industry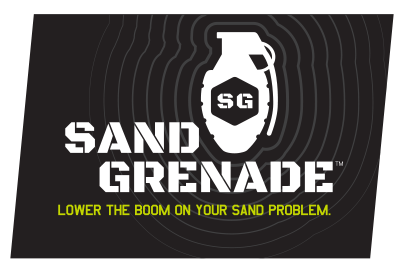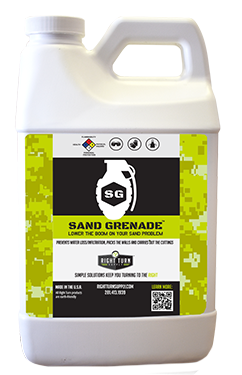 Boom, Son!
Builds a liquid cylinder in the ground
Provides lubrication, stabilization, and carrying capacity
Will not separate in the tanks
Food grade material used in baby oil, toothpaste, eye drops, ice cream, salad dressing
Recommended for 12″ and smaller holes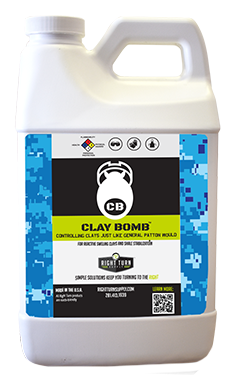 Like Ol' Blood and Guts Woulda Done It.
Great in reactive clays for clay inhibition
Used in dairy products, sauces, syrup, jelly & other food items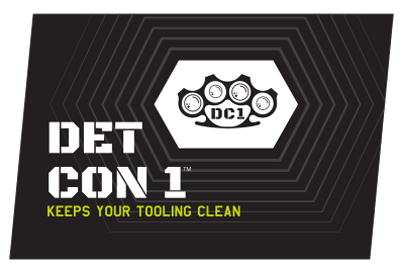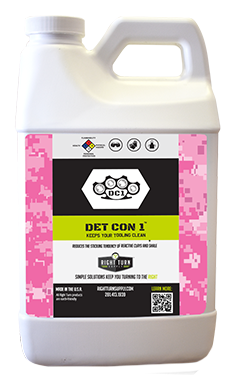 No Sticky Sticky.
Reduces the sticking tendency of reactive clays and shale.
Keeps clays from sticking to tooling
7X better wetting ability than competitive products
Breaking clay down more effectively
Helps keep drill pipe clean
More than 2X the active ingredients than competitive products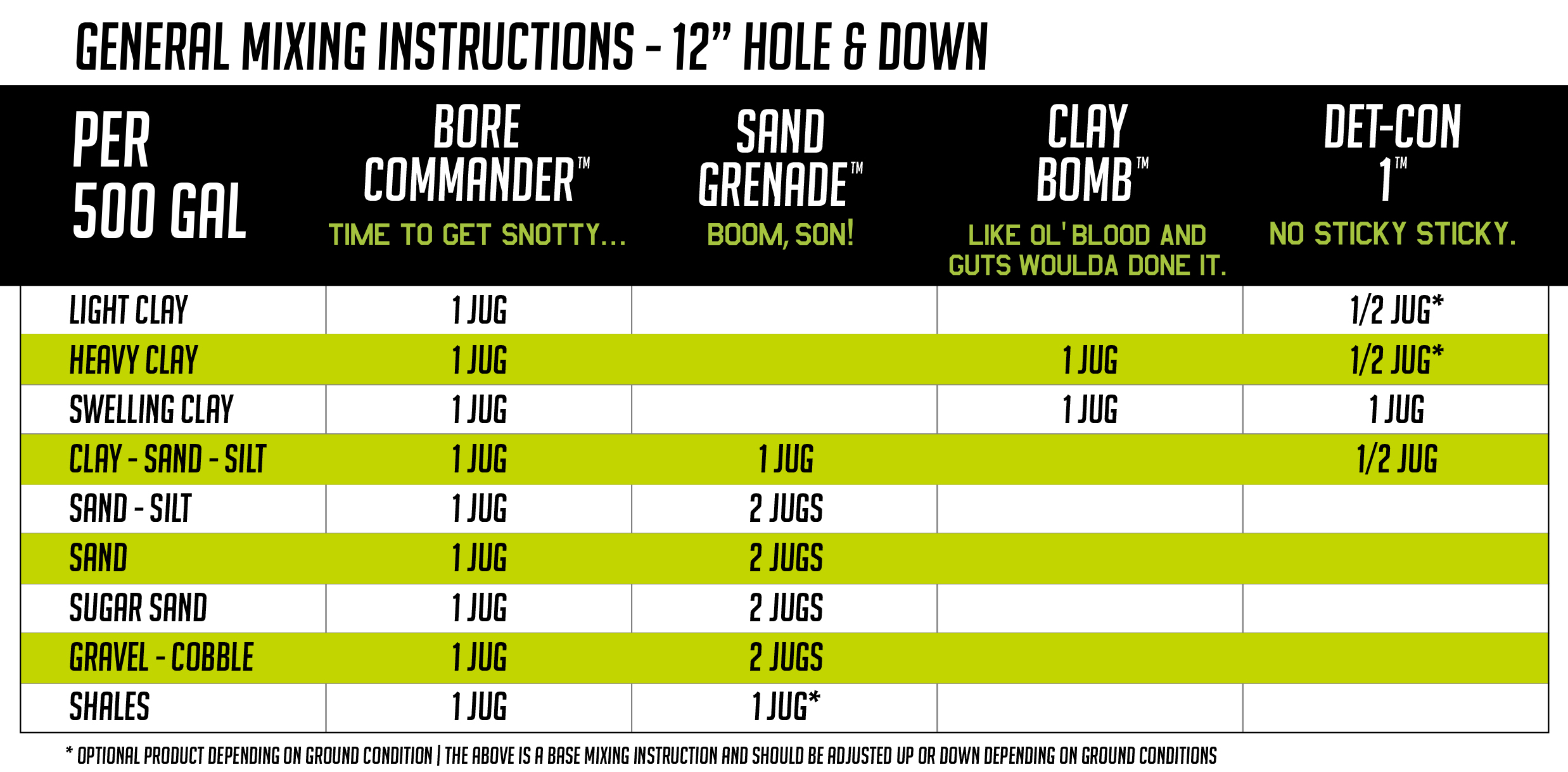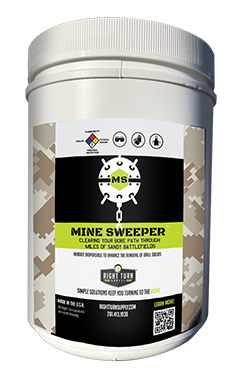 Clearing your bore path through miles of sandy battlefields.
Hydrocarbon free based driling fluid
A 1-sack replacement for Hydrocarbon-free drilling conditions
Suspends, carries, and assists in fluid loss
Can be used as a stand-alone product, with other additives, or with bentonite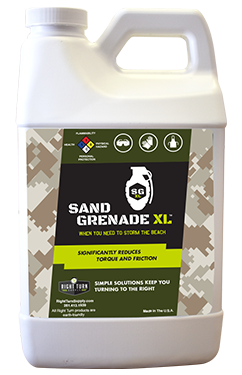 When you need to storm the beach.
Ideal for heavy sands or gravel drilling conditions
Excellent viscosifier
Suspends, carries, and assists in fluid loss
Can be used as a stand-alone product, with other additives, or with bentonite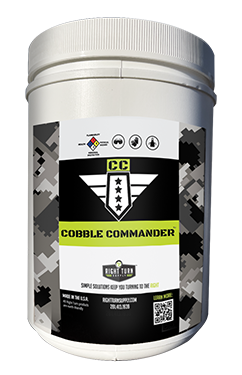 When there is rock, you are ready to roll.
To be used with bentonite
Excellent cutting transport/cutting suspension
Recommended for rock, sand, gravel, and cobble formations
Increases the mud's ability to transport cuttings without drastically raising viscosity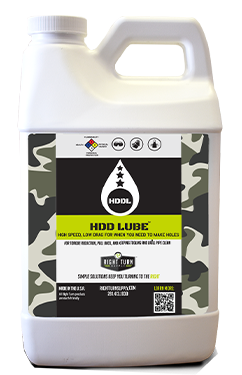 High speed, low drag for when you need to make hole.
Reduces torque and drag
Coats drill rods/tooling to help prevent bit balling
Environmentally friendly
Compatible with all water-based drilling fluid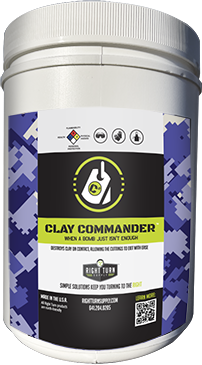 When a bomb just isn't enough.
Encapsulates clays and carries out cuttings
Cleans tooling
Adds lubricity
Can handle even the toughest clay conditions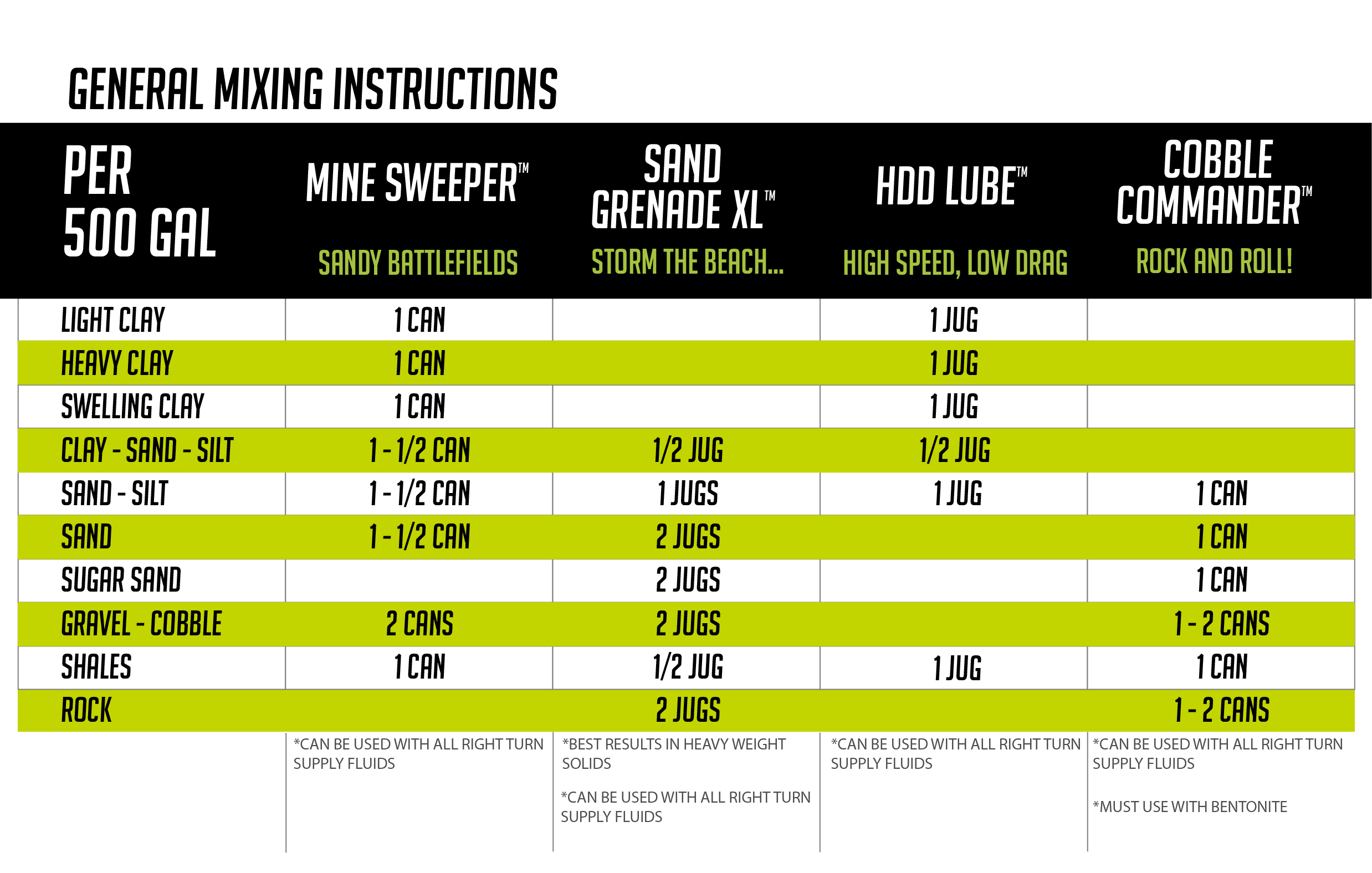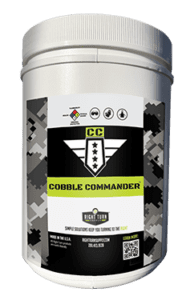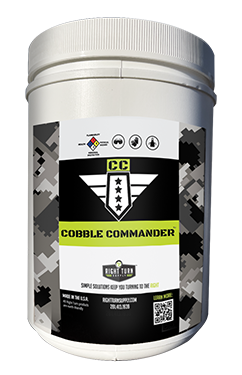 Cobble Commander
This one of a kind HDD utility drilling fluid has yet to meet a job it can't handle. Cobble Commander increases the drilling fluid's ability to carry out cuttings without drastically affecting the viscosity. This is indicated by high-yield point and low plastic viscosity readings. When not circulating, the mud instantly returns to a gelled state and immediately suspends drilled cuttings. At the end of the day, Cobble Commander will allow for more time efficient drilling and the carrying out of more cuttings, proving the efficiency and quality of the formula.
Increase rate of penetration
Excellent cuttings transport
Excellent cuttings suspension
Bore hole stabilization through "gel locking" in the formation
To be used with bentonite
A must for any dual-rod machine
Compatible with PAC's, TROL's, lubricants, detergents, PHPA, etc.
Recommended for rock, sand, gravel, and cobble formations
Increases the drilling mud's ability to carry out cuttings without drastically raising the viscosity
Mixing Instructions
2 – 4 lbs./500 gal. for small gravel, cobble, and rock 4 – 6 lbs./500 gal. for large gravel, cobble and rock