Right Turn Supply to attend Utility Expo 2023, debuting new Three Pillars of Defense campaign
Pella, August 21, 2023:
Right Turn Supply, a national company specializing in products and services to serve the HDD, Mining, and Water Well industries will be attending the Utility Expo in Louisville, KY September 26-28, 2023. Right Turn Supply will be located in Booth N-1856 in the North Hall.
The Right Turn Supply team, whose expertise spans across Iowa, Texas, Alabama, Arizona, and Arkansas, has developed its own line of specialty drilling fluids products, works with its partners to identify the most efficient and appropriate tooling, and has well over 100 combined years of experience in the HDD and Mining industries.
In attendance this year will be:
Jon Heinen, Co-Founder and Owner
Tim Hutton, Co-Founder and Owner
Andrew Golly, Regional Manager
Miles Mobley, Regional Manager
Rick Johnson, Regional Manager
Mark Hutchinson, Regional Manager
Maclane Heinen, Field Sales Representative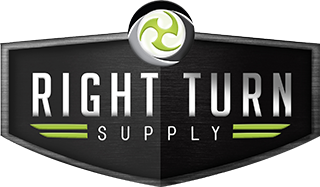 "We are looking forward to attending and sharing our knowledge, products, and new strategies, including our new campaign "Three Pillars of Success", with current and future partners. We appreciate everyone behind organizing such a large event and are excited to be amongst the greats in the industry" – Jon Heinen, Co-Founder of Right Turn Supply said.
The aforementioned campaign, Three Pillars of Success, will be hard launched in Louisville. The campaign has a military theme, a nod to the Save a Warrior Foundation, an organization Right Turn Supply is proud to support, and outlines the three essential elements the Right Turn Supply team takes to eliminate ground conditions of sand, rock/cobble, and clay. The concept of the campaign came from the systems the Right Turn Supply team has created by combining their drilling fluids, tooling, and the team's collected expertise that allows their products and services to create success for their customers and partners.
An overview of the campaign taken from marketing materials:
The three pillars exist to protect against the greatest enemies on our watch list: Clay, Sand, and Rock (Cobble) Each pillar was created specifically to eliminate the respective target at hand through technological advancements in drilling fluids, tooling, and expertise that can only be taught by experience in the trenches. Thanks to the work, technology, and products the Right Turn Supply team has created, civilians at large can have peace of mind that they are safe from the threats these three targets bring to the HDD industry. When the Three Pillars of Defense are engaged, the enemy does not stand a chance.
For questions or comments about Right Turn Supply, contact Jon Heinen: jheinen@rightturnsupply.com or (641) 230-0787